Scott M. Sporer, MD Orthopaedic Surgeon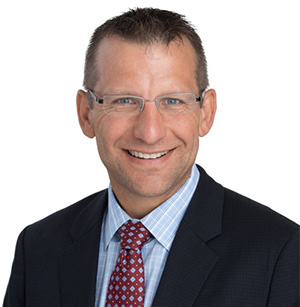 Hip & Knee Reconstruction and Replacement
Orthopaedic Surgeon
Midwest Orthopaedics at Rush
Professor, RUSH University Medical Center
Dr. Sporer specializes in hip, knee, and joint replacement. He has special interests in primary and revision arthroplasty surgery, including the anterior and posterior approach to hip replacement, and minimally invasive techniques
A medical graduate from the University of Iowa College of Medicine, Iowa City, Iowa, Dr. Sporer completed his residencies at Dartmouth Hitchcock Medical Center in Lebanon, New Hampshire, and Connecticut Children's Medical Center in Hartford. In addition, he served as an adult reconstruction fellow at Rush University Medical Center in Chicago. He is Board Certified to the American Board of Orthopaedic Surgery.
Dr. Sporer is currently serving as Secretary on the board of directors for the American Joint Replacement Registry and is a member of the board of directors for the Hip Society. His areas of research include long-term follow-up studies of the hip and knee, methods to improve patients recovery following hip and knee replacement and strategies to improve the efficiency and cost of total hip and knee replacement.
Dr. Sporer has contributed his time and expertise to the American Association of Hip and Knee Surgeons (AAHKS) in developing content for a patient website that gives patients a centralized, credible source for hip and knee replacement surgery information. The website can be accessed by using the link: http://hipknee.aahks.org
Practice Emphasis:
Hip Reconstruction and Replacement
Knee Reconstruction and Replacement
Medical School:
University of Iowa Roy J. and Lucille A. Carver College of Medicine
Residency:
Dartmouth Hitchcock Medical Center, Hanover, NH - Orthopaedic Surgery
Fellowship:
Rush University Medical Center, Chicago, IL - Adult Reconstruction
Board Certification:
Special Procedures:
Minimally invasive surgery
Research Interests:
Outcome studies of total joint replacement
Disclosures:
AAOS Record of Disclosure
Medical Consultant for:
DJO Surgical, Osteoremedies
Hospital Affiliations:

To know more about Dr Sporer, please click here
Scott M. Sporer, MD
Great Lakes Surgical Suites
9200 Calumet Ave, Suite N500
Munster, Indiana 46321
Phone: (219)-513-9955
Fax: (708) 409-5179
Rush Oak Brook
2011 York Rd Oak Brook,
IL 60523
Phone: (312) 243-4244
Fax: (708) 409-5179
Munster Indiana Office
9200 Calumet Avenue
Suite 300
Munster, IN 46321
Phone: (312) 243-4244
Fax: (708) 409-5179
Rush Naperville
55 Shuman Blvd, Suite 700
Naperville, IL 60553
Phone: (312) 243-4244
Fax: (708) 409-5179

You will need the Adobe Reader to view and print these documents.