Scott M. Sporer, MD Orthopaedic Surgeon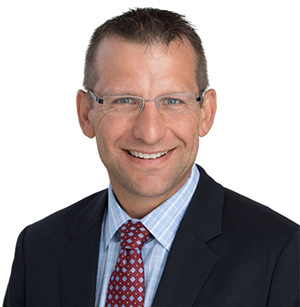 Hip & Knee Reconstruction and Replacement
Orthopaedic Surgeon
Midwest Orthopaedics at Rush
Associate Professor, Rush University Medical Center
Dr. Sporer specializes in hip, knee, and joint replacement. He has special interests in primary and revision arthroplasty surgery, including the anterior and posterior approach to hip replacement, and minimally invasive techniques
A medical graduate from the University of Iowa College of Medicine, Iowa City, Iowa, Dr. Sporer completed his residencies at Dartmouth Hitchcock Medical Center in Lebanon, New Hampshire, and Connecticut Children's Medical Center in Hartford. In addition, he served as an adult reconstruction fellow at Rush University Medical Center in Chicago. He is Board Certified to the American Board of Orthopaedic Surgery.
Dr. Sporer is currently on the board of directors for The American Joint Replacement Registry and the American Association of Hip and Knee Surgeons. His areas of research include long-term follow-up studies of the hip, complications associated with total knee replacement, and the regional variation in medicine.
Course director for the AAOS Hip course to be conducted on July 21-22, 2017 at the OLC Education and Conference Center in Rosemont, Illinois.
Practice Emphasis:
Hip Reconstruction and Replacement
Knee Reconstruction and Replacement
Medical School:
University of Iowa Roy J. and Lucille A. Carver College of Medicine
Residency:
Dartmouth Hitchcock Medical Center, Hanover, NH - Orthopaedic Surgery
Fellowship:
Rush University Medical Center, Chicago, IL - Adult Reconstruction
Board Certification:
Special Procedures:
Minimally invasive surgery
Research Interests:
Outcome studies of total joint replacement
Disclosures:
AAOS Record of Disclosure
Medical Consultant for:
DJO Surgical, Osteoremedies and Pixarbio

To know more about Dr Sporer, please click here
Scott M. Sporer, MD
Central DuPage Hospital – Outpatient Services
Suite 505
25 North Winfield Road
Winfield, Illinois 60190
Phone: (312) 243-4244
Fax: (708) 409-5179
Orthopaedic Building at Rush University Medical Center
1611 West Harrison Street
Chicago, Illinois 60612
Phone: (312) 243-4244
Fax: (708) 409-5179

You will need the Adobe Reader to view and print these documents.